Assembly and Care: How to put together and how to take apart (so you can easily clean).
As your pup comes to love his or her bed (we know they will!), the bed is going to feel the love over time. Here's everything you need to know about how to assemble, care, and wash your dog's bed.
RIGHT OUT OF THE BOX: WHAT YOU NEED TO KNOW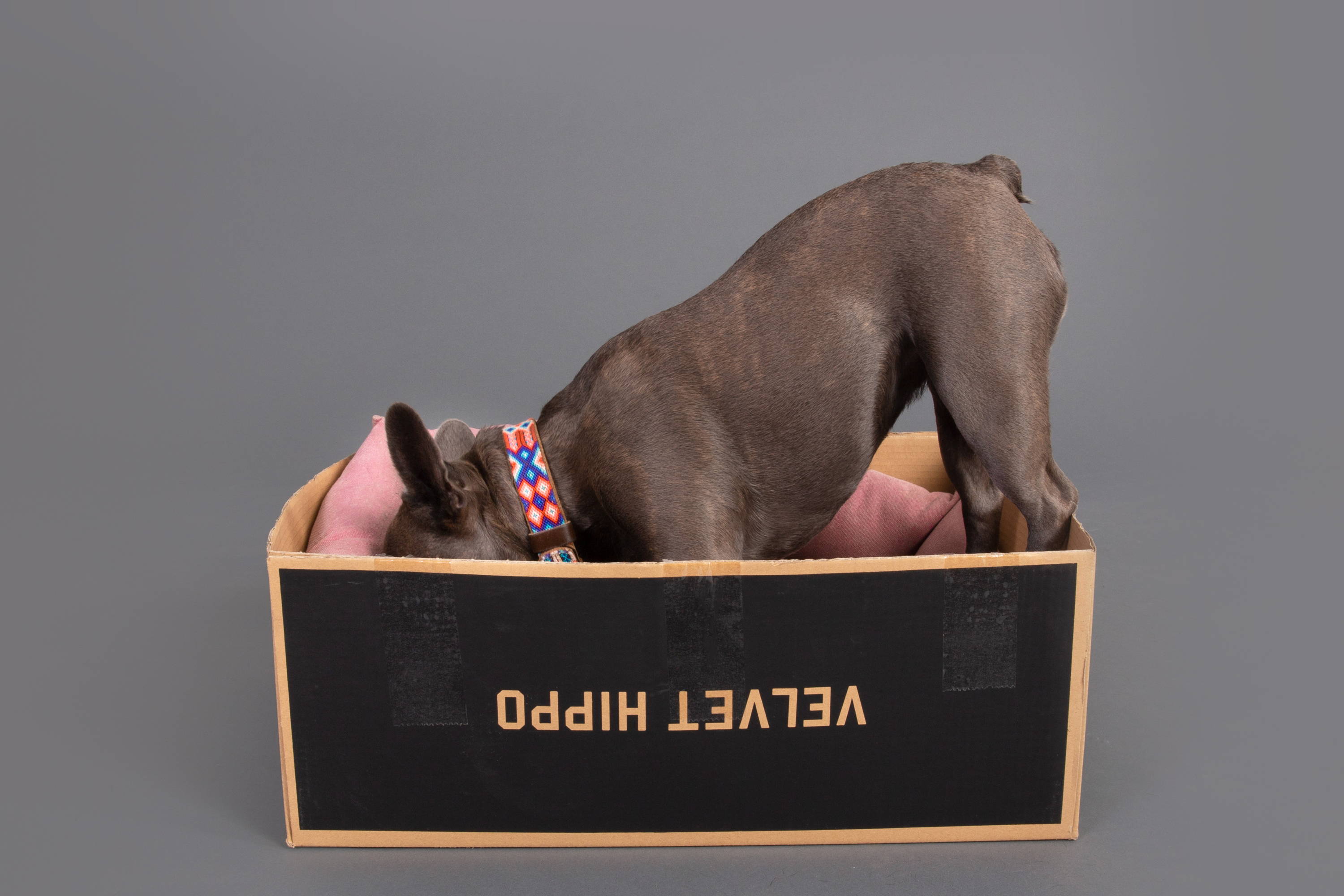 Our beds are flat-packed and vacuum sealed for efficient shipping. This also allows us to offer free ground shipping on all orders (yah!). Once your bed arrives, carefully open the box, remove the pillows, and allow them to fluff out for 5-10 minutes. (Note: It may take up to a few hours for the pillows to completely fluff up, but this should not be concerning or problematic.) You can still go ahead and assemble the bed. The canvas cover is folded and packed in a separate bag.
4. Insert the large base pillow into the bottom compartment of the cover. Tip: Make sure the corners of the pillow are aligned with the cover's corner.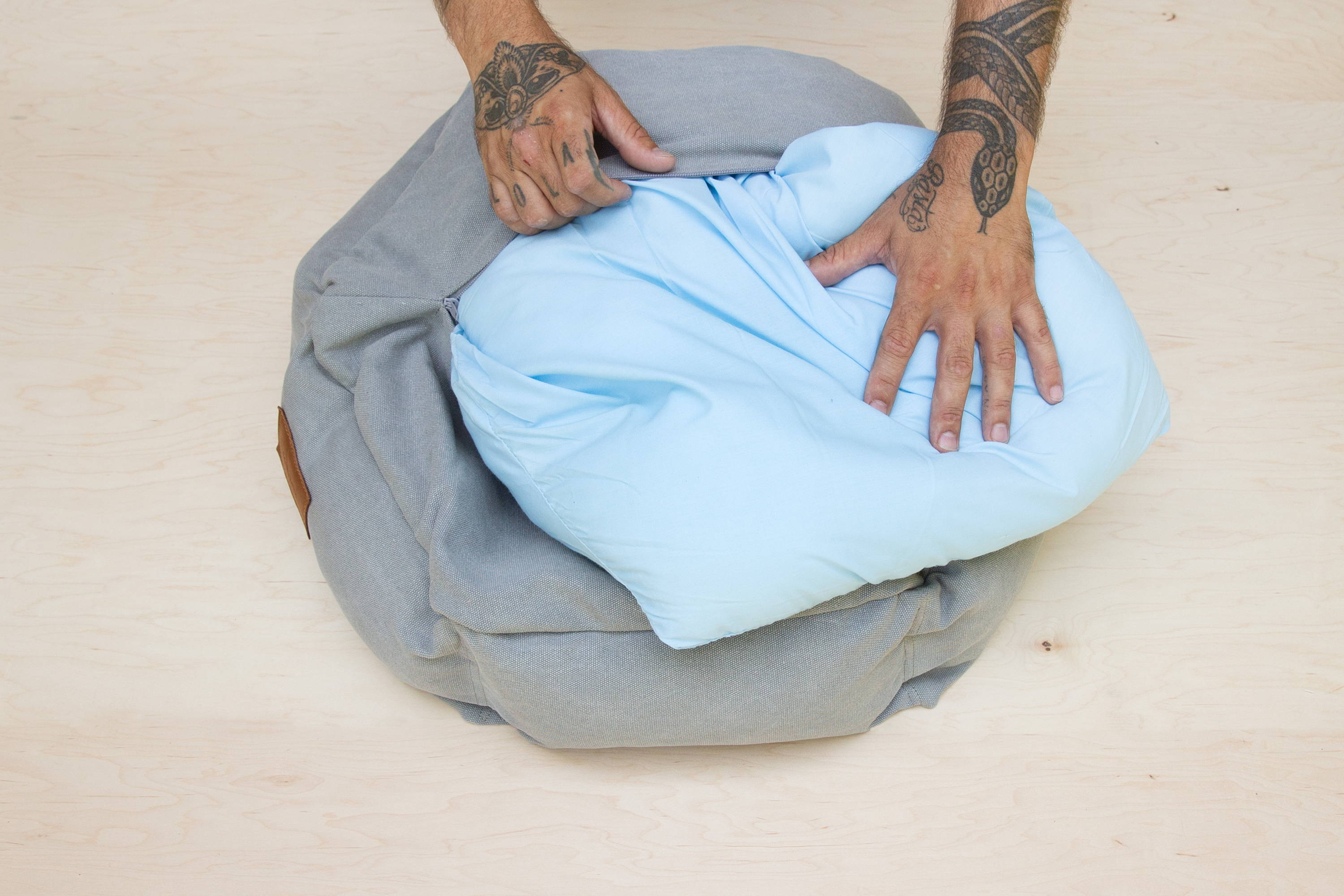 ---
Life with a dog is not complete without the occasional accident and dirty paws entering the home. It's why we made our beds washable. For small spills and accidents, blot the spot immediately with a clean, wet white cloth. Rub gently and do not scrub. The textile's stone washing process includes rinsing the fabric on several cycles with varying sizes of pumice stones to achieve the desired effect, then finishing and tumbling to set the dye. A bit of fabric dye may transfer onto your washcloth, which is totally normal and nothing to be worried about. This is common before your first machine wash.
For a thorough cleaning, remove all interior pillows from the cover. All components are machine washable and dryer safe. We recommend washing the cover by itself on a gentle cycle with cold water and a mild detergent. We recommend not adding clothing or other items to the same load because zippers, hooks, etc. can cause pilling and abrasion on your clothes.
To keep your cover in its best shape over time, line drying is recommended since it's more gentle to fibers and helps prevent fading. However, we're all in a rush sometimes, and occasionally drying your cover on low heat will also be okay.
Washing the interior pillows is similar to washing regular pillows. You can wash the pillows in one or two loads. Wash on a gentle cycle in warm water with a mild detergent. Tumble the pillows dry on low heat.
To maintain quality, avoid harsh liquid and powdered detergents, fabric softeners, bleach, and dryer sheets because these coat and weaken the natural fibers of the canvas material. Additionally, keep your dog bed away from any household cleaning products that can cause discoloration.