Easy to Wash, Easy to Assemble
We thought it through, so you don't have too.
Dogs will be dogs. They chew their bones in bed, come into the house with muddy feet, and sometimes get an upset stomach. We can all guess what might come up after that...
Cleaning up messes is an inevitable part of the wonderful journey of dog parenting.
We knew this to be true when we were designing our Hex Cushion dog bed. That's why we made sure our beds were easy to disassemble and clean in your washing machine at home. To make our beds particularly washable we did two things differently:
We chose a stone-washed canvas material.

We crafted our beds to be modular (built in pieces).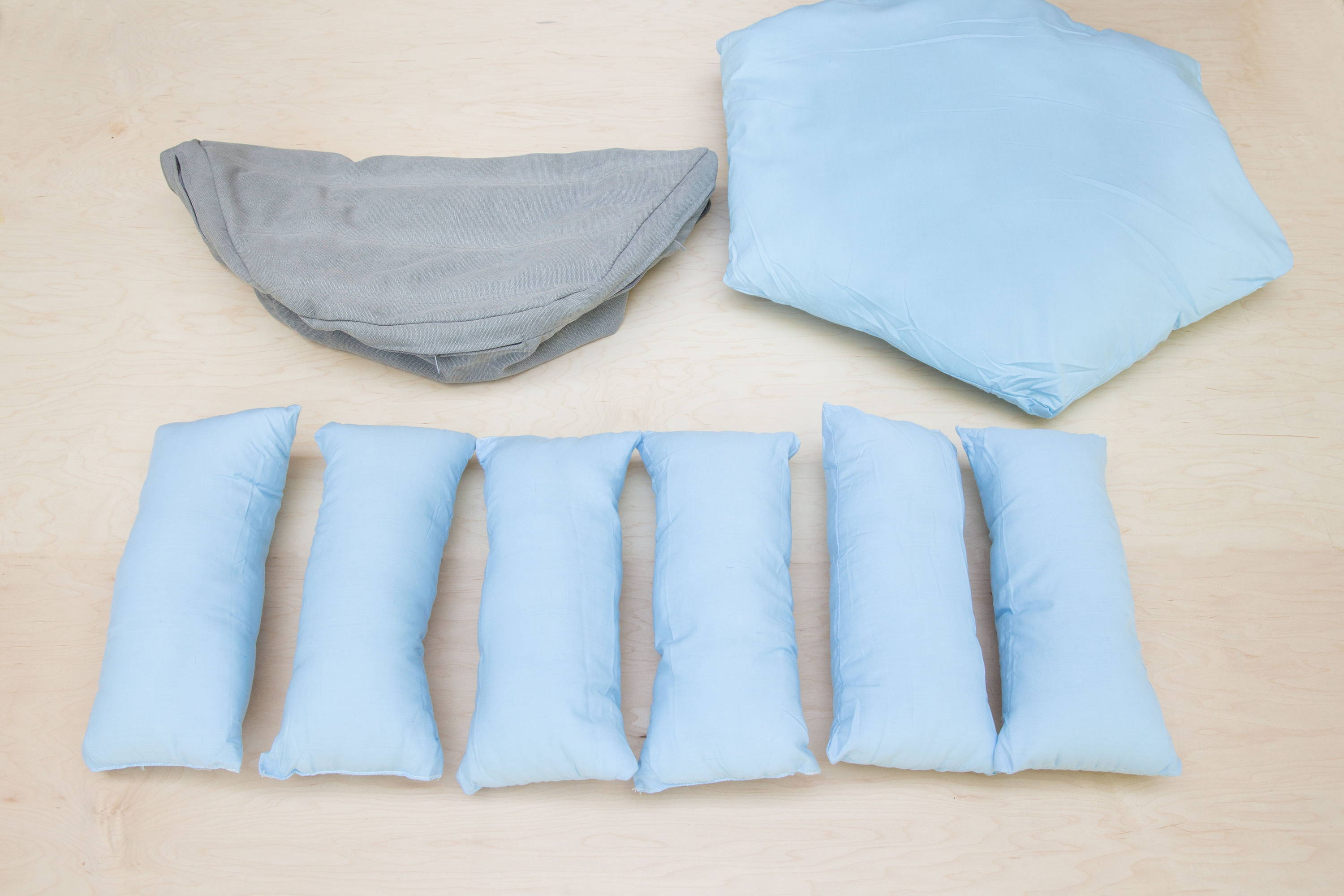 Canvas is a tough material. This plain-woven fabric made from cotton is known for being durable, sturdy and, honestly, pretty heavy duty. Cotton alone makes it a versatile and breathable fabric, meaning it's comfortable in almost any weather. To make it more durable, we wove polyester into that cotton. The canvas we chose for our dog beds is an 85/15 cotton-polyester blend. That makes it water-, tear- and chew-resistant, standing up to most puppy paws and jaws.
You can also learn more of the technical side of our canvas material.
Because ordinary canvas is typically a tough and durable material to work with, we opted to stone-wash our canvas. Stone-washing is a process involving pumice stones where the canvas is washed a series of times. Each time the fabric is washed, it weathers.
The end result is a canvas that has a softer feel that's more comfortable for your dog. It also primes the material to be washable, since it's already seen some rinse cycles. Essentially, every wash makes the canvas better—like a perfectly worn-in pair of jeans.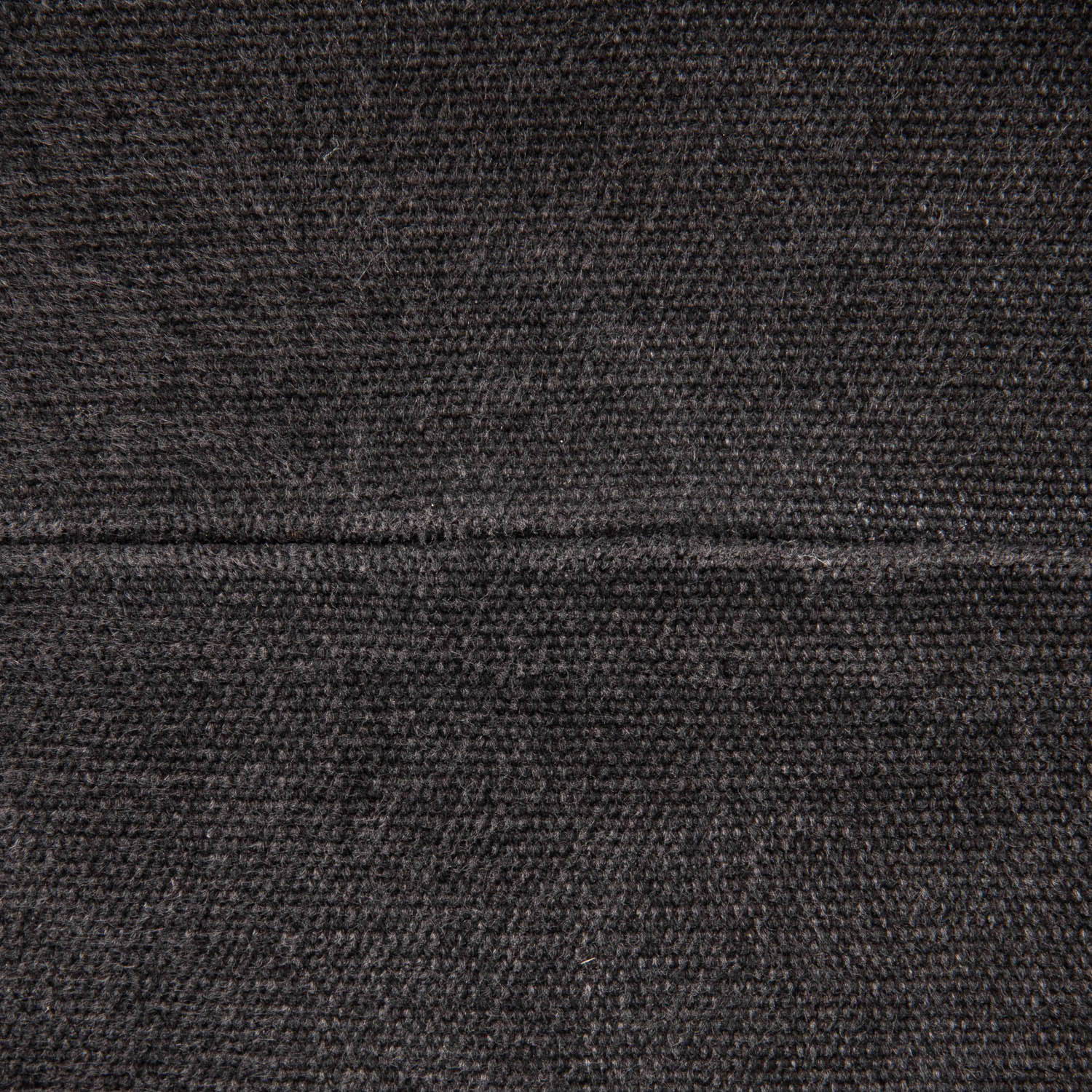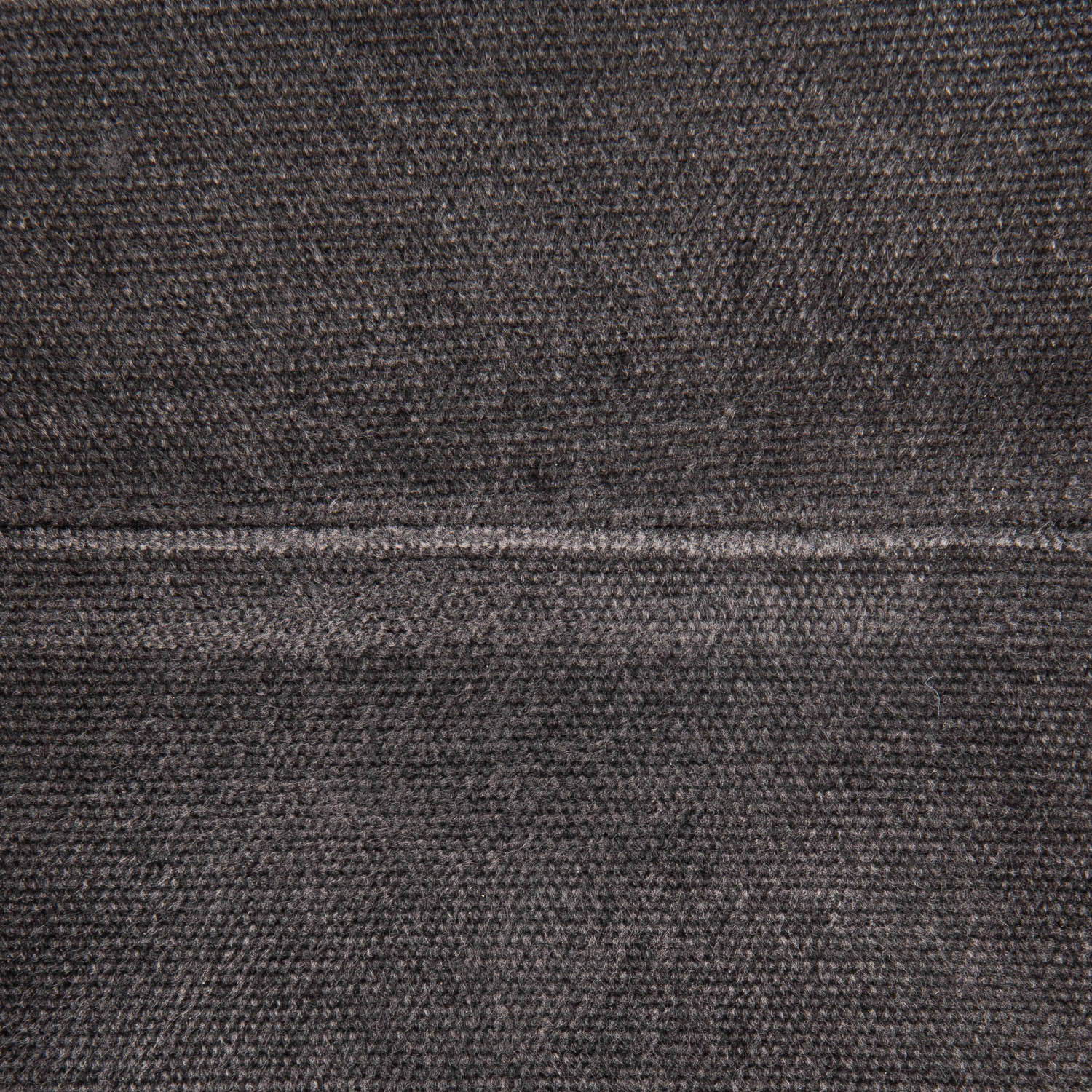 This slightly worn-in look is another reason we chose stone-washing. This process gives each bed a textured look that's just a touch faded.
But, of course, it doesn't matter if our canvas cover does well in the wash if it's difficult to take off and be thrown into the washing machine. We knew this. This is why we took a different approach when we designed the shape of the dog bed.
There are a ton of round or "donut" shaped dog beds on the market. It's actually the shape we first considered when we started exploring the design. However, we quickly found that removing and assembling a rounded bolster (the siding) was a headache, like restringing a hoodie sweatshirt. So, we got innovative and chose a hex shape instead.
Each of the six separate pillows are easy to zip in and out of the cover. The bottom round pillow also uses a hidden zipper to take in and out.
Once all the pillow inserts are removed, you can throw the entire canvas cover into the wash.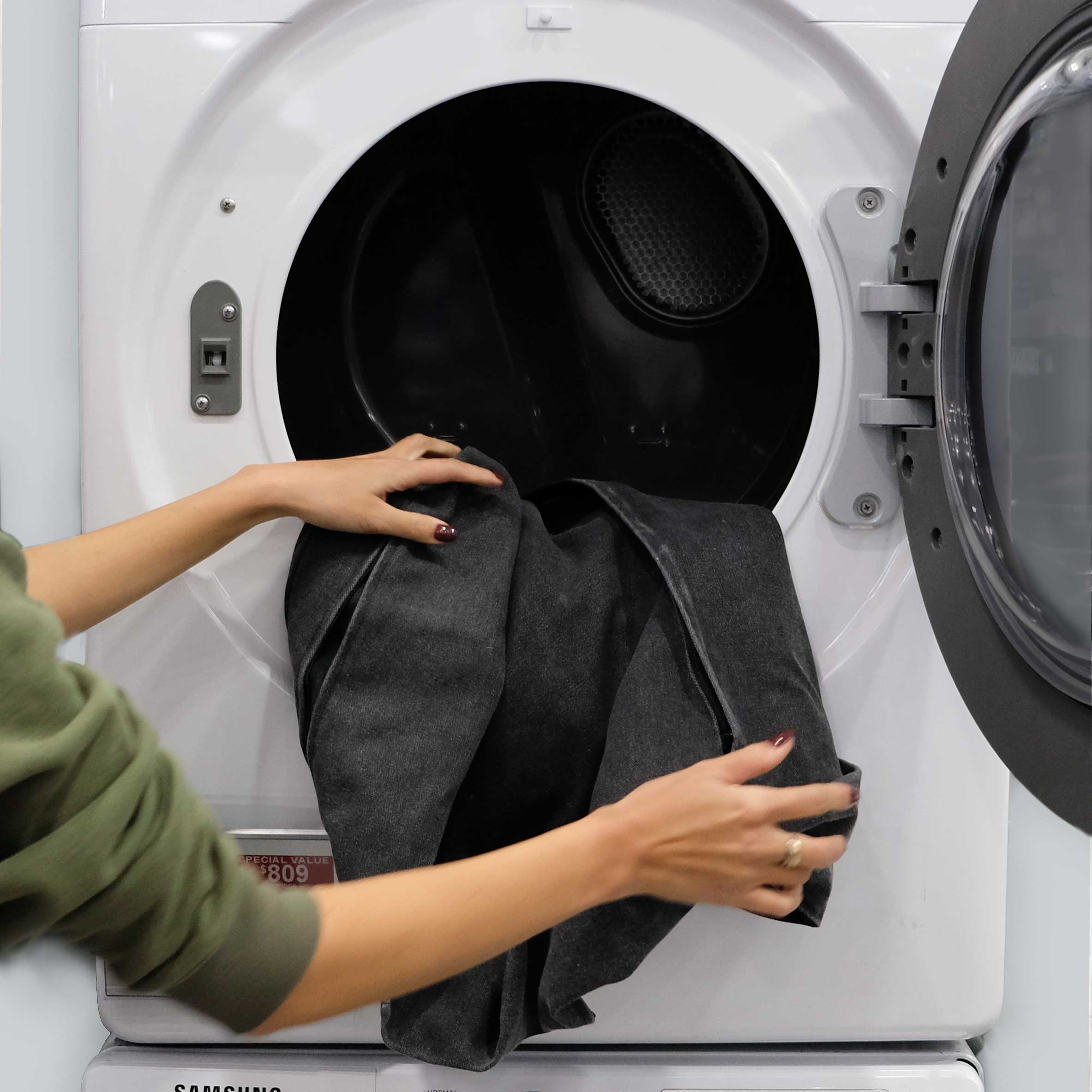 WHICH WASH CYCLE TO SELECT

Our covers are machine safe. Just zip off the cover and throw everything into the wash. To keep in its best shape, here are a few tips we always follow.
Wash on a gentle cycle in warm water.

Use a mild detergent. We like to choose a biodegradable detergent that has plant-derived enzymes and is healthier for the environment.

We do not recommend using fabric softeners or dryer sheets.

To keep your cover in its best shape over time, line drying is recommended because it's more gentle on the fibers of the canvas and helps prevent excessive fading. However, if you're in a rush, occasionally drying on low heat is perfectly fine.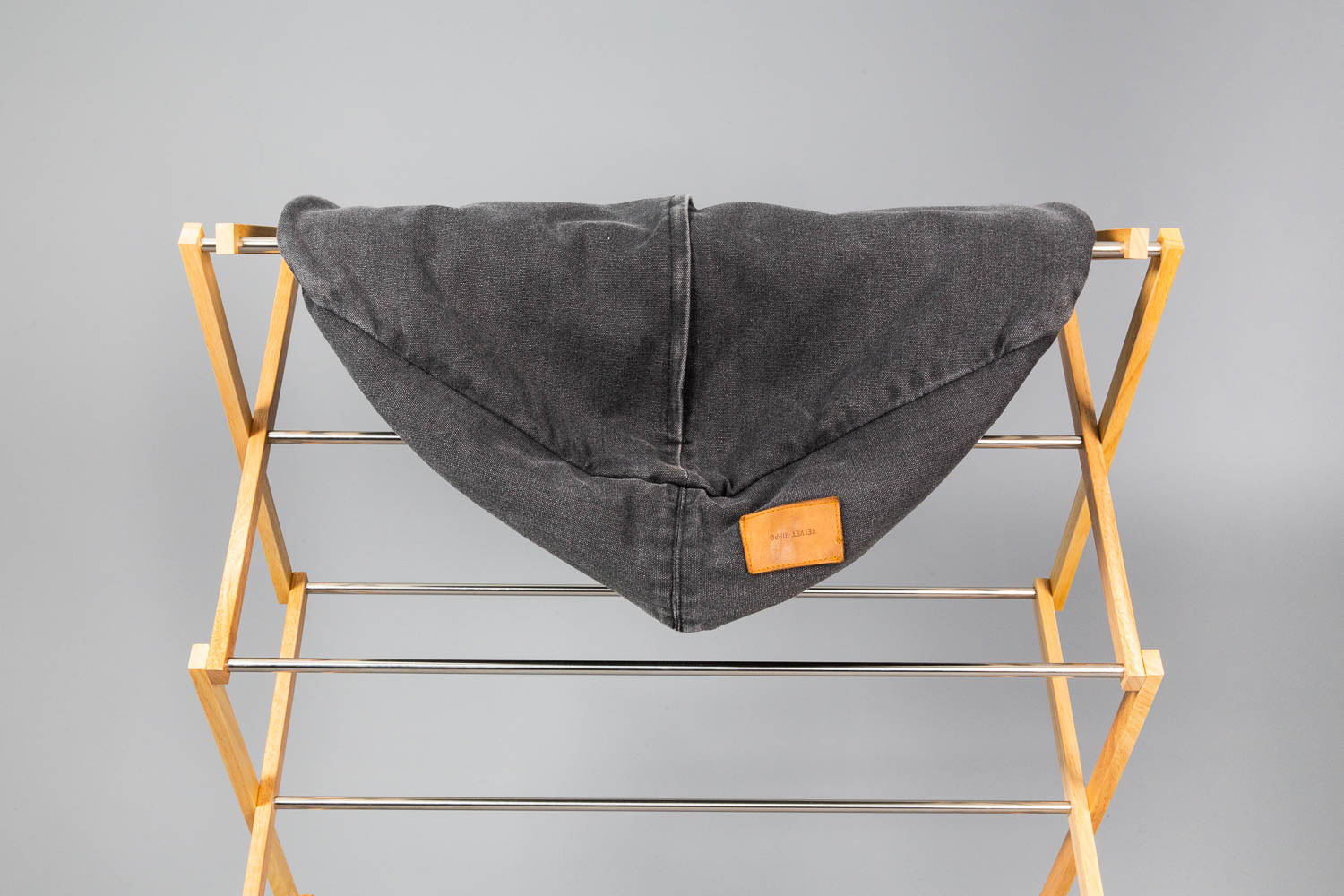 The pillow inserts of the bed are also machine safe. Washing these interior pillows is similar to washing regular pillows. Like the dog bed cover, we recommend you wash on a gentle cycle in warm water with a mild detergent. To dry, we tumble dry on low heat.
Once everything is all nice and clean, the dog bed is easy to reassemble so your dog can get back to being a dog in comfort and style.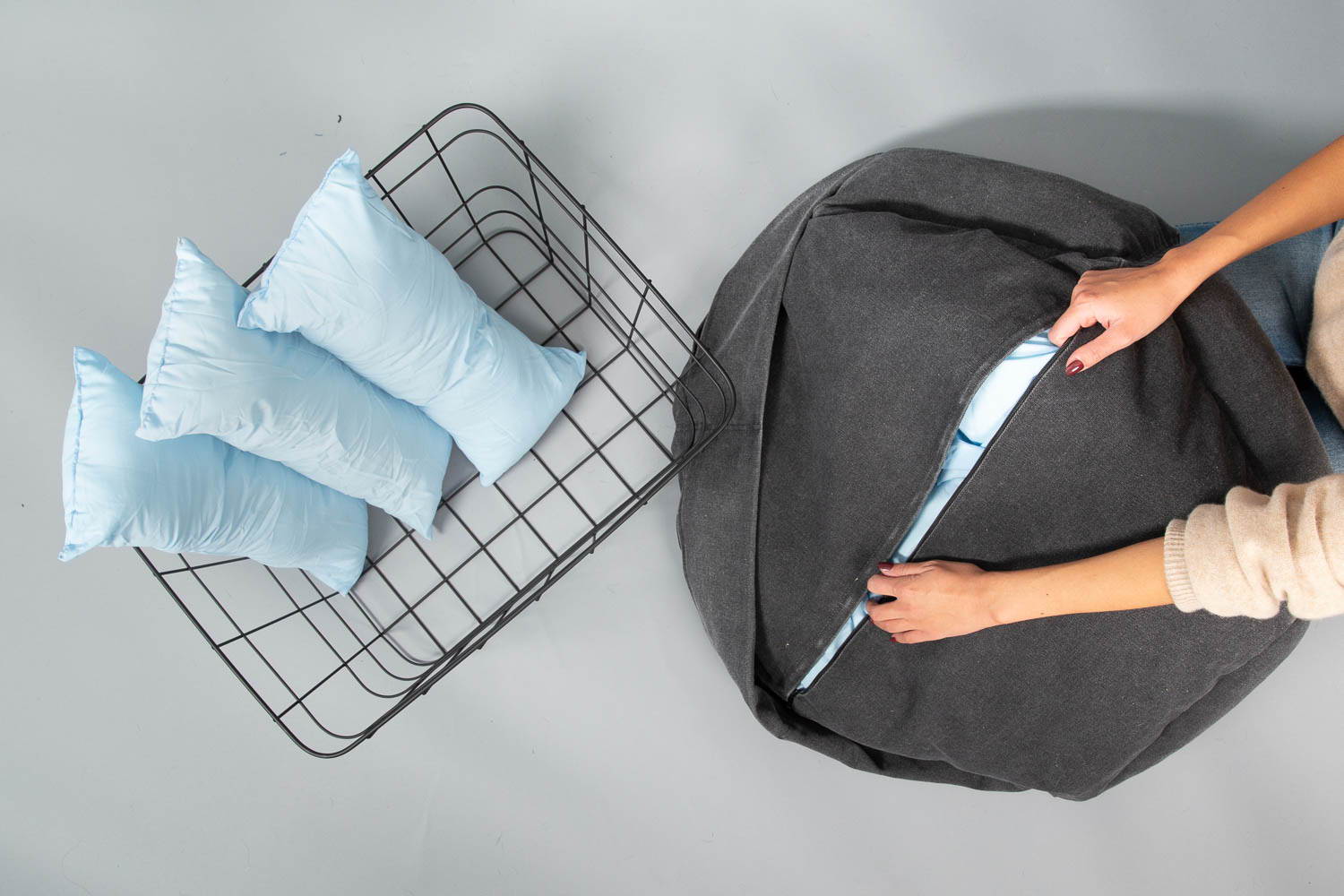 After all, home is where the dog is. Make it comfortable.