Attention to fabric details: Why we chose our canvas textile.
It's time to update your furry pal's bed, and you're thinking about upgrading to a quality dog bed that your pup loves. We were faced with some initial concerns that we've seen with other products in the market. There were beds out there made of plush faux-fur fleece, but these tended to lose their 'fur' quickly over time, and the beds' plushness wasn't supportive enough for medium size or larger breeds.
Our dog beds are crafted from a carefully selected canvas textile that we spent quite a bit of time sourcing and testing. Here's why our canvas is a great choice for a dog bed.
The canvas we chose is a contract-grade, upholstery textile that's a blend of 85% cotton and 15% polyester. You may ask, why polyester and why a blended fabric? Synthetic fabrics are known for their strength and resilience. When combined in tight weaves, they resist snagging, pilling, to better stand up to wear and tear. The blend of these two different fibers gives us (and your dog) the best of both worlds: the composition of cotton lends the textile a very natural hand feel (it never has that shiny, artificial touch that is associated with synthetics). At the same time, the touch of polyester fibers adds durability and strength.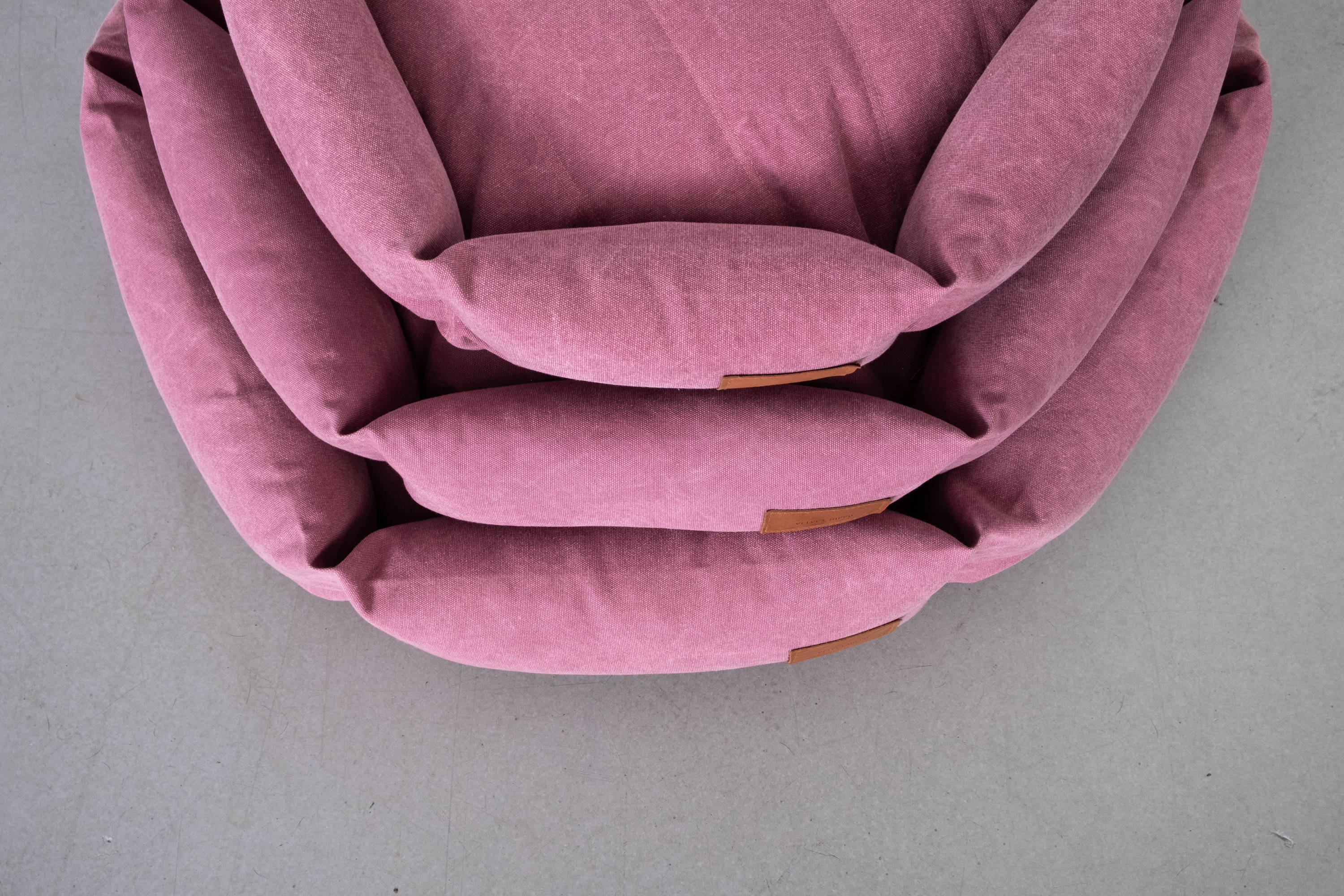 To ensure durability at scale, our canvas textile has been tested and passes for a high rub count. The industry term for this test is called the Martindale Abrasion Test, which measures the number of "rubs" a textile can withstand before we see visible wear and pilling. Our canvas performed on this test with over 25,000 rubs, making it a reliable choice for a dog bed.
THE COLORS AND STONE-WASHED EFFECT

We love our palette of modern colors which have been carefully selected to compliment the rest of your home's interior. Stone and Shadow cover a range of greys, while Ocean and Sunset inject fresh yet understated compliments to the neutrals. The canvas textile has been dyed with a subtle high-low effect to achieve the perfect lived-in and relaxed look.