Meet the Velvet Hippo Dog Models
The Velvet Hippo dog models are so much more than cute faces. When designing our website, we wanted to really show how dogs of various sizes fit in our beds. We thought bringing in some adorable 'talent' was a fun and helpful way to help you pick the right size for your dog.
So let's meet the models…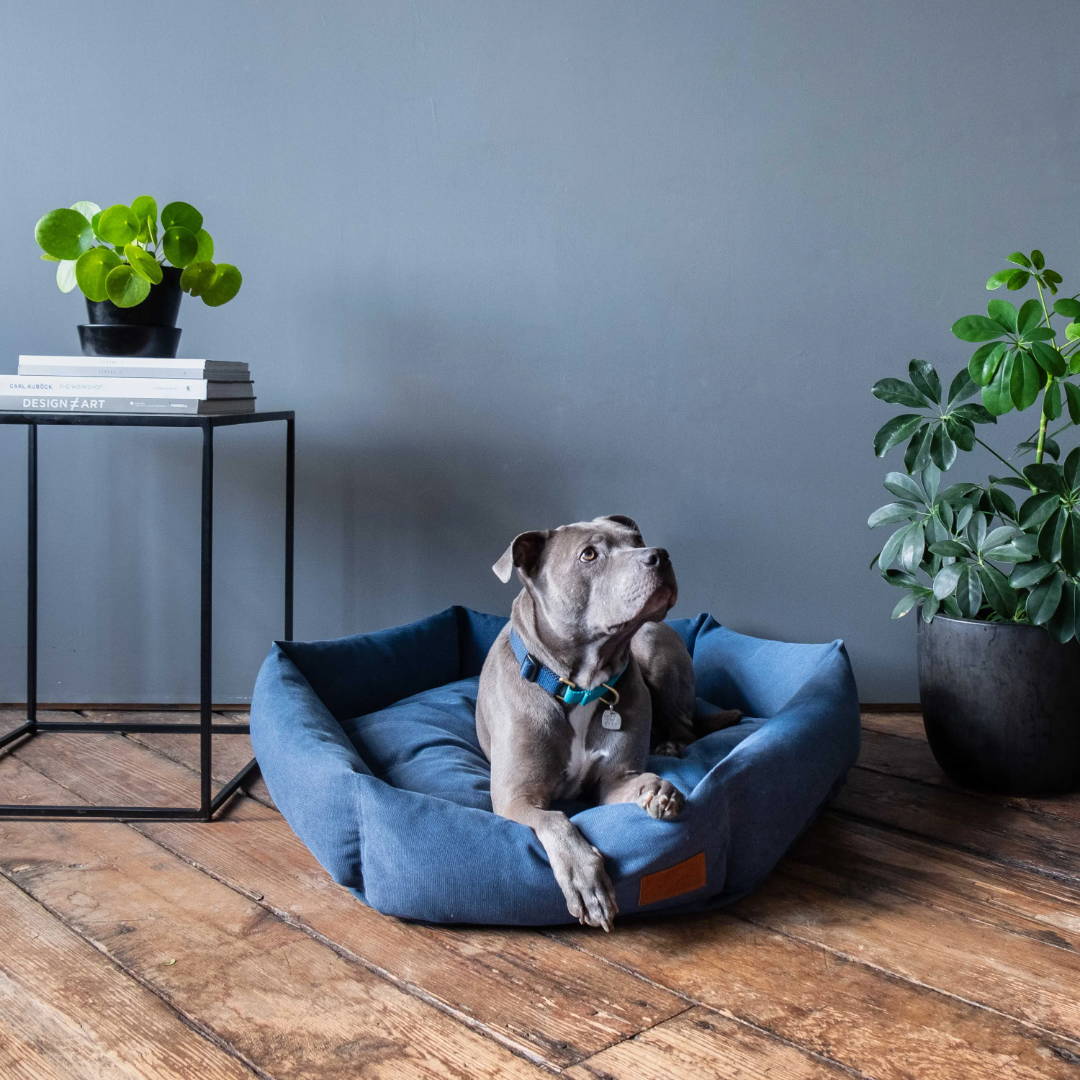 Rasta is our founders' beloved Pit Bull mix, and the inspiration for Velvet Hippo. Like most pitties, Rasta is a loveable sweetheart. However, he often faces judgment due to the undeserved bad reputation placed on Pit Bulls. Velvet Hippo Co-Founder Shalina says, "he constantly reminds us that love is blind to any breed and 'home' is that true blue, dependable connection, and adventurous spirit that binds us together."

Rasta is 55 pounds and prefers a size Medium bed. Follow Rasta on Velvet Hippo's Instagram.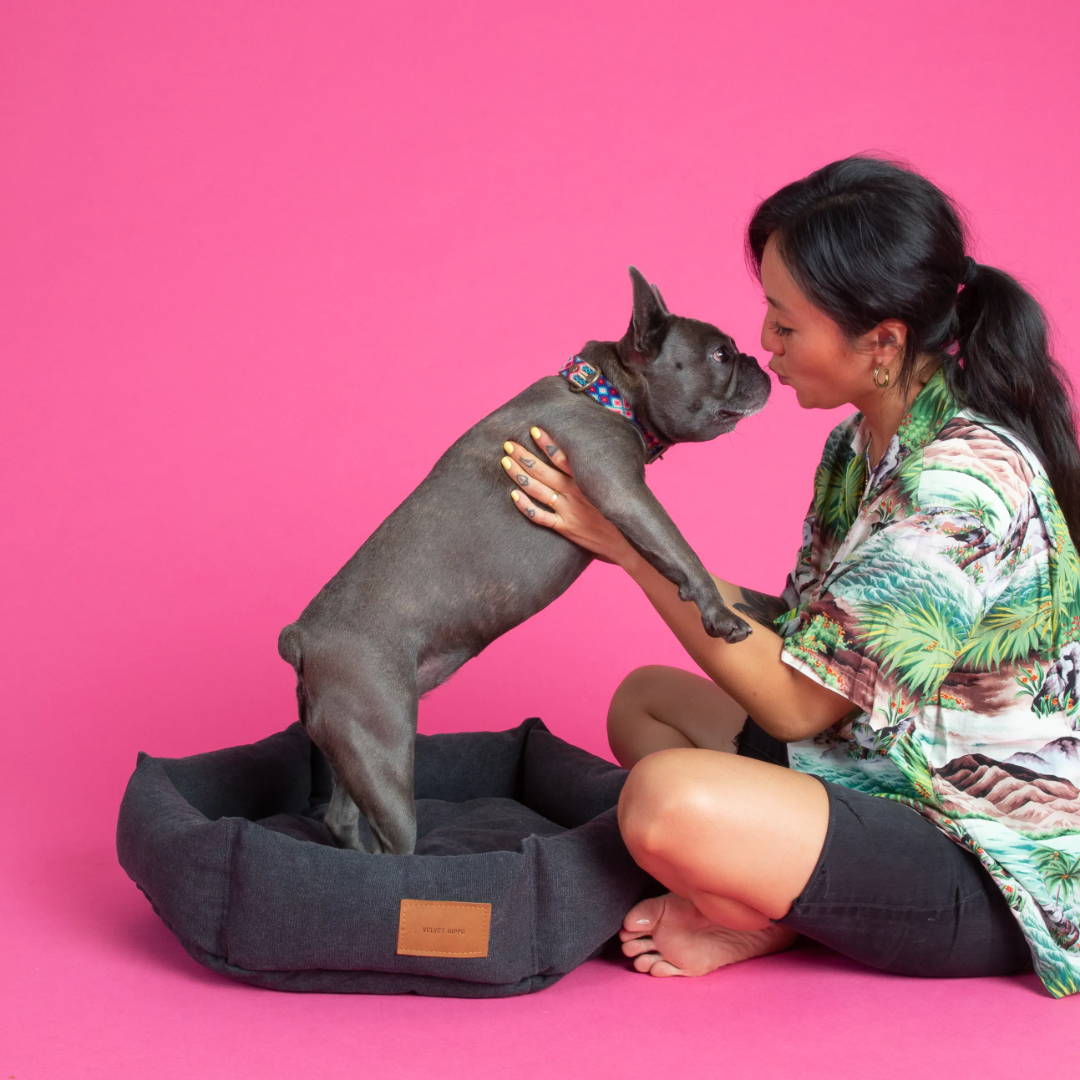 A favorite on our social media, Momo the French Bulldog is a ball of boisterous clown energy. She loves to be the center of attention and the life of the party! Momo's mom Sun and Shalina go way back to Shalina's design school days. They even used to work together in the fashion apparel industry until Shalina left to start Velvet Hippo.
Momo's humans are Sun and Jordan Shuhi. She is 20 pounds and prefers a size Small bed. Follow Momo on Instagram.
Lulu is a Miniature Dachshund. Like most miniature dogs, what she lacks in size she makes up for in energy and attitude. She is adored by the Velvet Hippo team for her personality. When Lulu is around, she's definitely the boss. Lulu has been testing Velvet Hippo products since the very beginning. When she isn't ruling over the humans in her life, she enjoys cozying up in her hex bed under mom's desk.

Lulu is owned by Judy Chi. She is 8 pounds and prefers a size Small bed. Follow Lulu's mom on Instagram.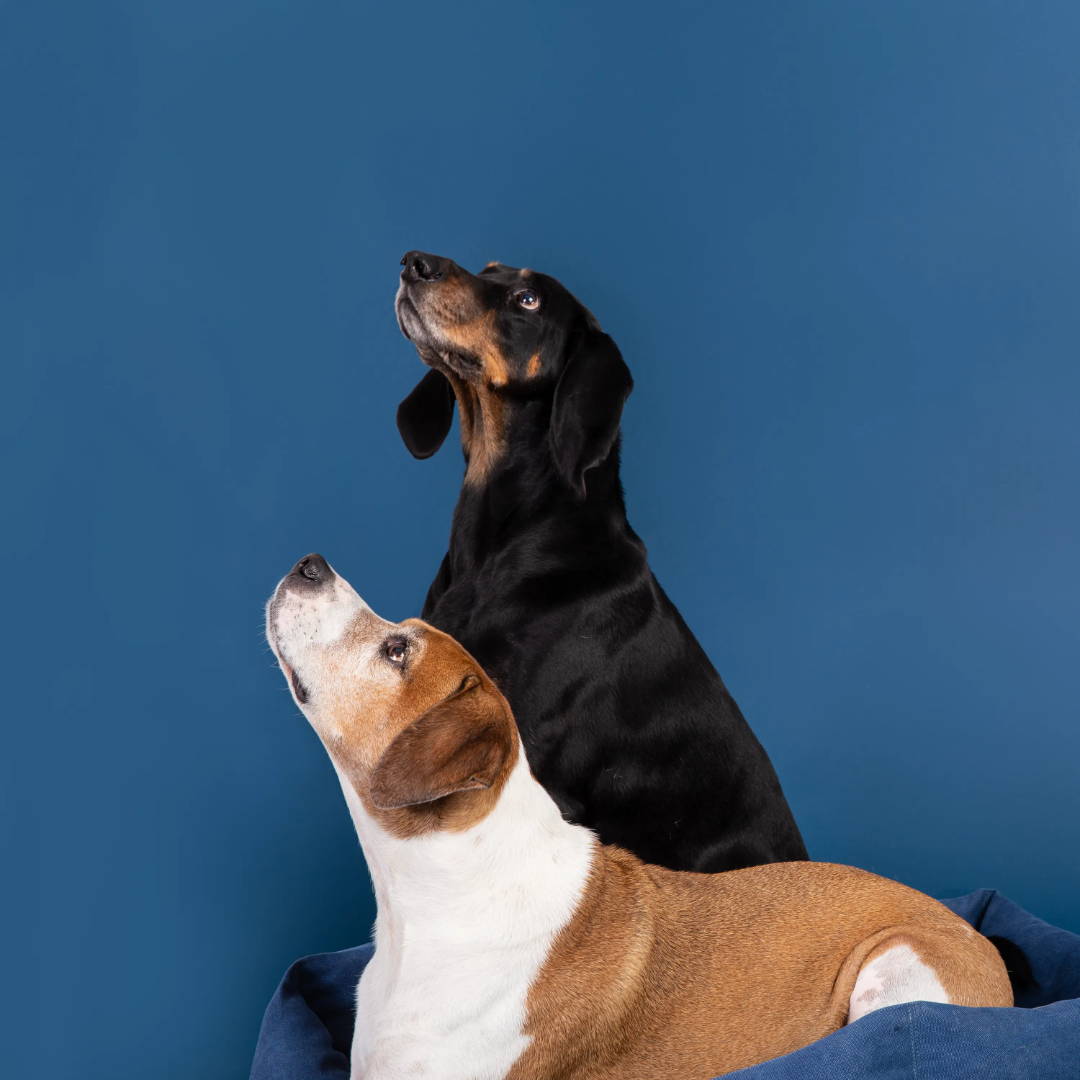 Best friends and roomies Huck and Boone were both adopted from shelters in Virginia. They were malnourished and definitely in need of some significant TLC. Huck is a Pit/Fox Hound mix, and Boone is a Black and Tan Coonhound. Both of these big handsome guys have certainly been upgraded, living it up in their comfy hex beds!

Huck and Boone are owned by Jason Zawitkowski. They are 55-60 pounds each and prefer a size Large bed. Follow their dad on Instagram.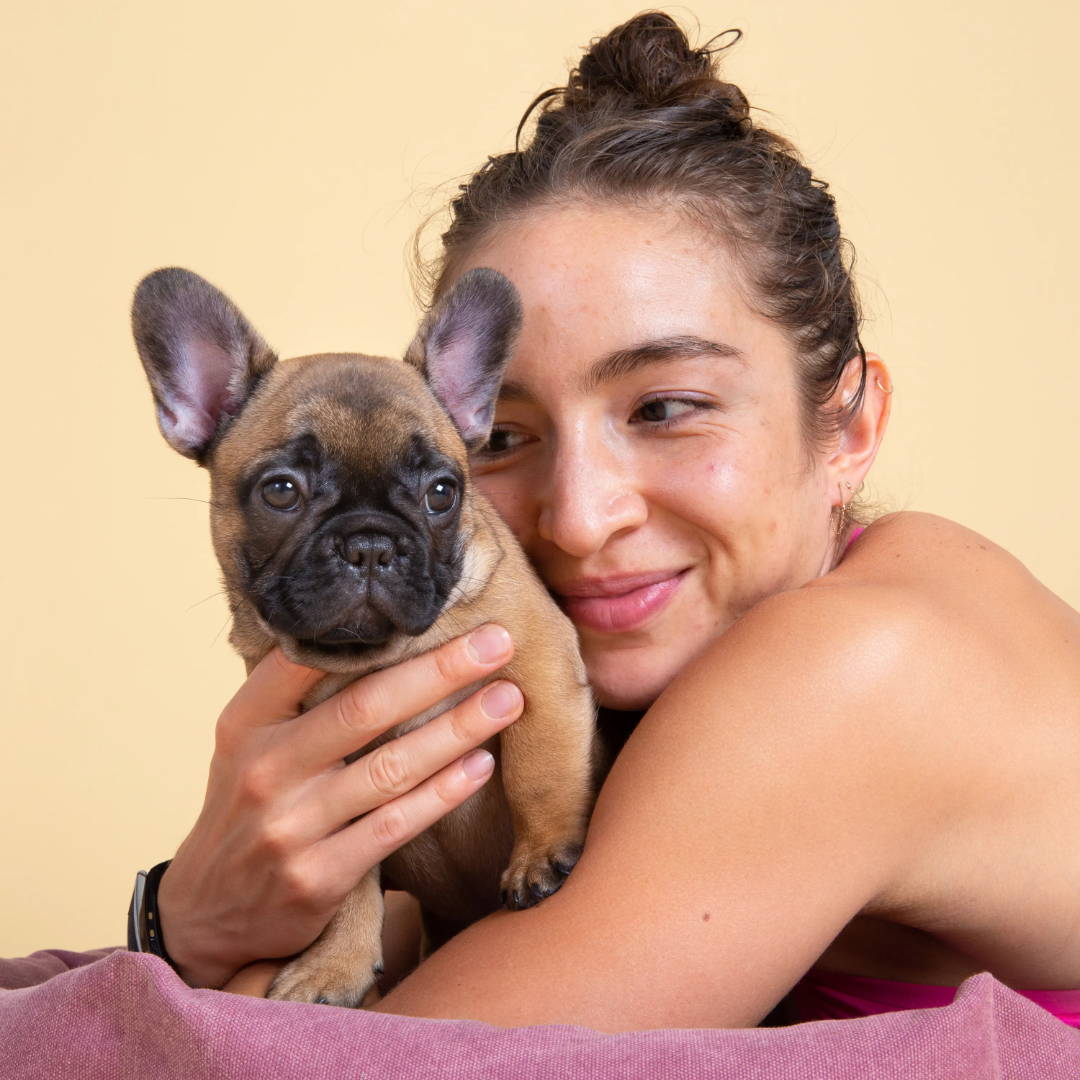 Another fan favorite, little Ube was just 10 weeks old when she made her modeling debut for Velvet Hippo. Like most French Bulldogs, she is an energetic goofball. She kept the whole team laughing with her puppy antics right up until she fell into a deep sleep. At least a dog bed shoot is exactly the time it's okay to fall asleep on the job! Thankfully, Ube's mom Roxie is a fitness instructor with just as much energy to chase this playful pup around.

Ube is 15 pounds and prefers a size Small bed. Follow dog mama Roxie on Instagram.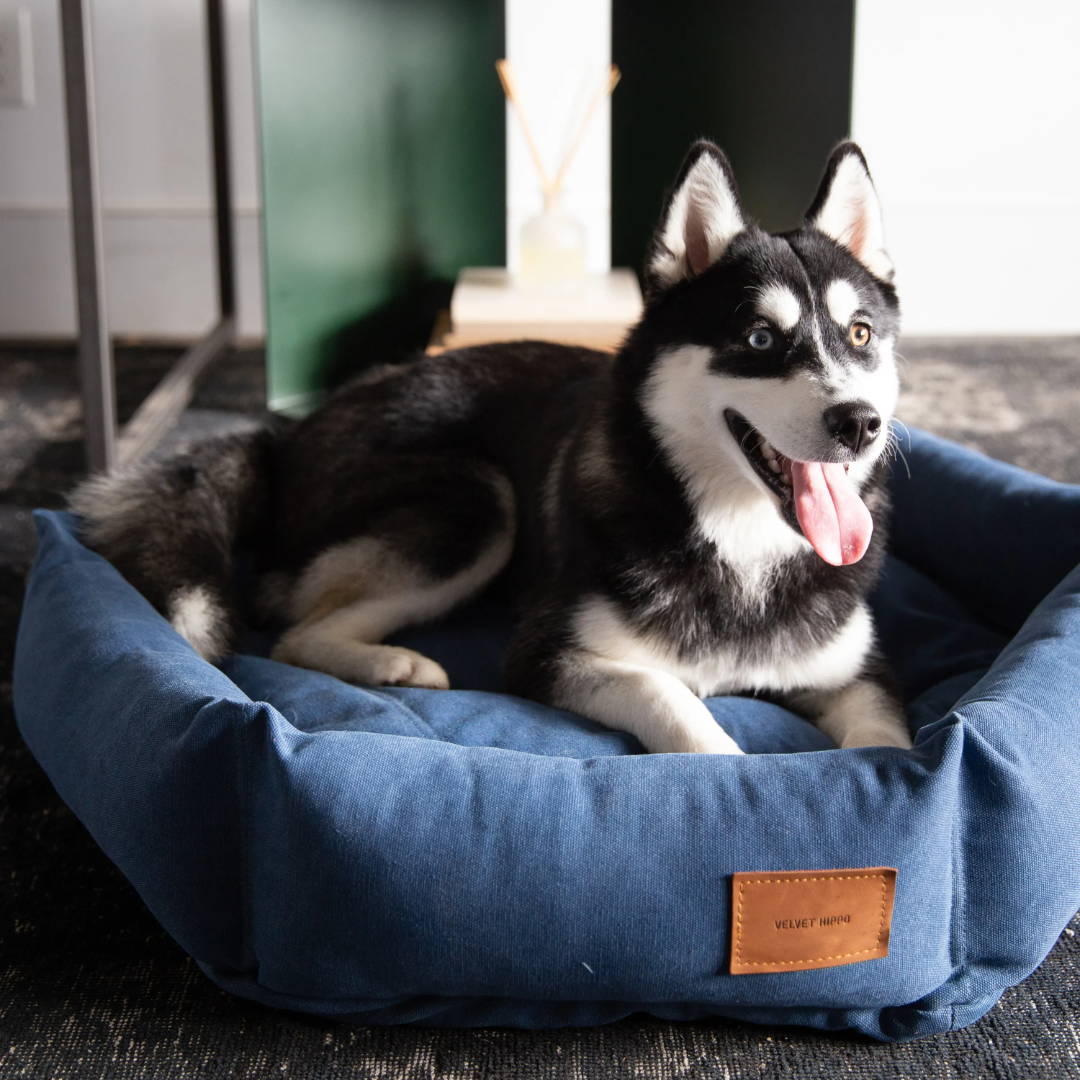 Luka the Pomsky lives with NYC-based singer/songwriter Leah Harris. Ever since he was a tiny baby he has been fascinated with her music, curling up in her lap while she plays the piano. But low and behold, Leah isn't the only singer in the family! Luka has been known to howl along with Leah while she sings, and sometimes he's even in tune.

Luka is 30 pounds and prefers a size Medium bed. Follow Luka's mom Leah on Instagram.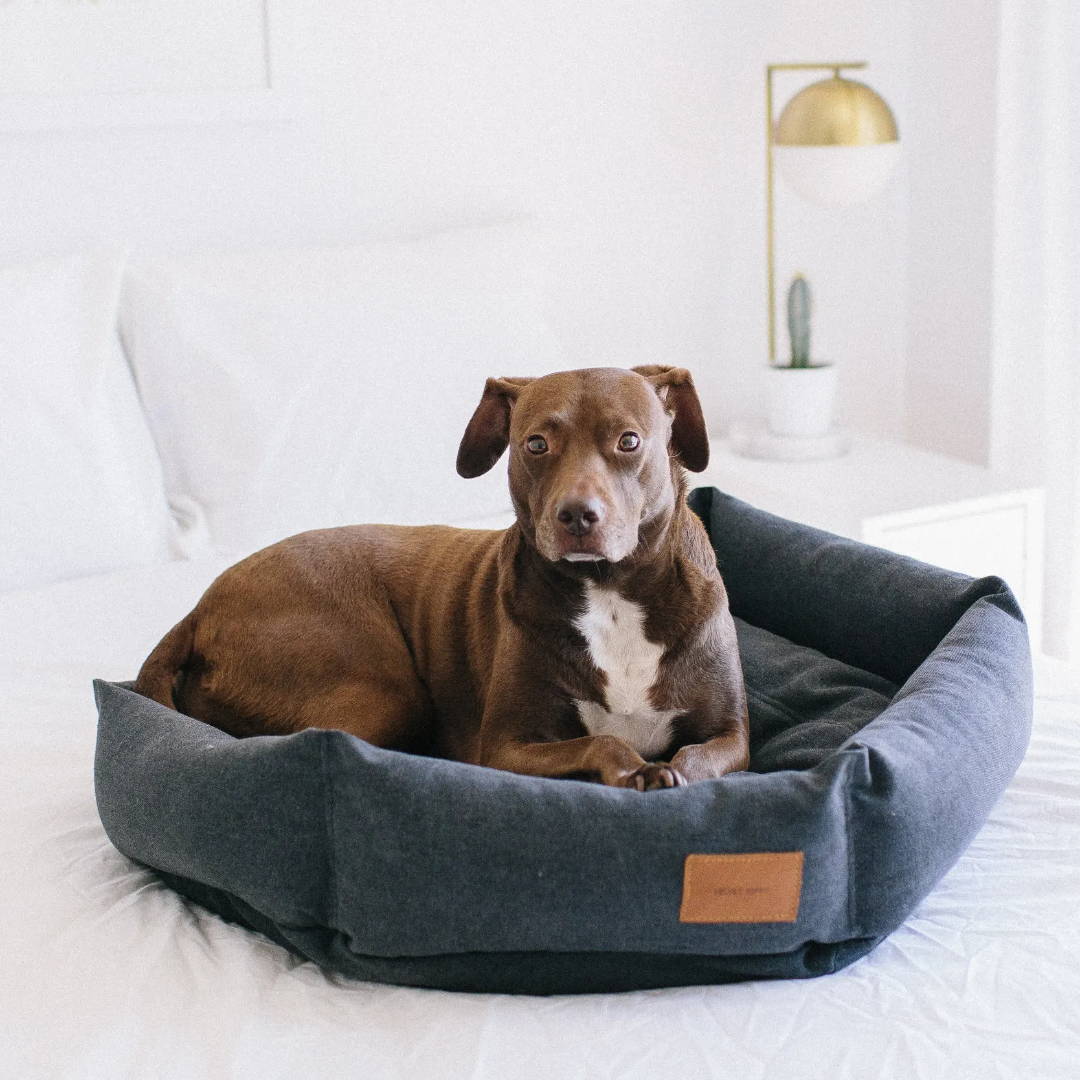 Hazel was one of the very first Velvet Hippo dog models. Hazel gets her striking good looks from her Pit and Chocolate Lab mixed heritage. A beautiful dog and talented model, it seems fitting that Hazel's mom Casey is a photographer. Casey says Hazel's favorite pastime is napping, so she's a good fit around here.

Hazel is 50 pounds and prefers a size Medium bed. Follow Hazel on Instagram.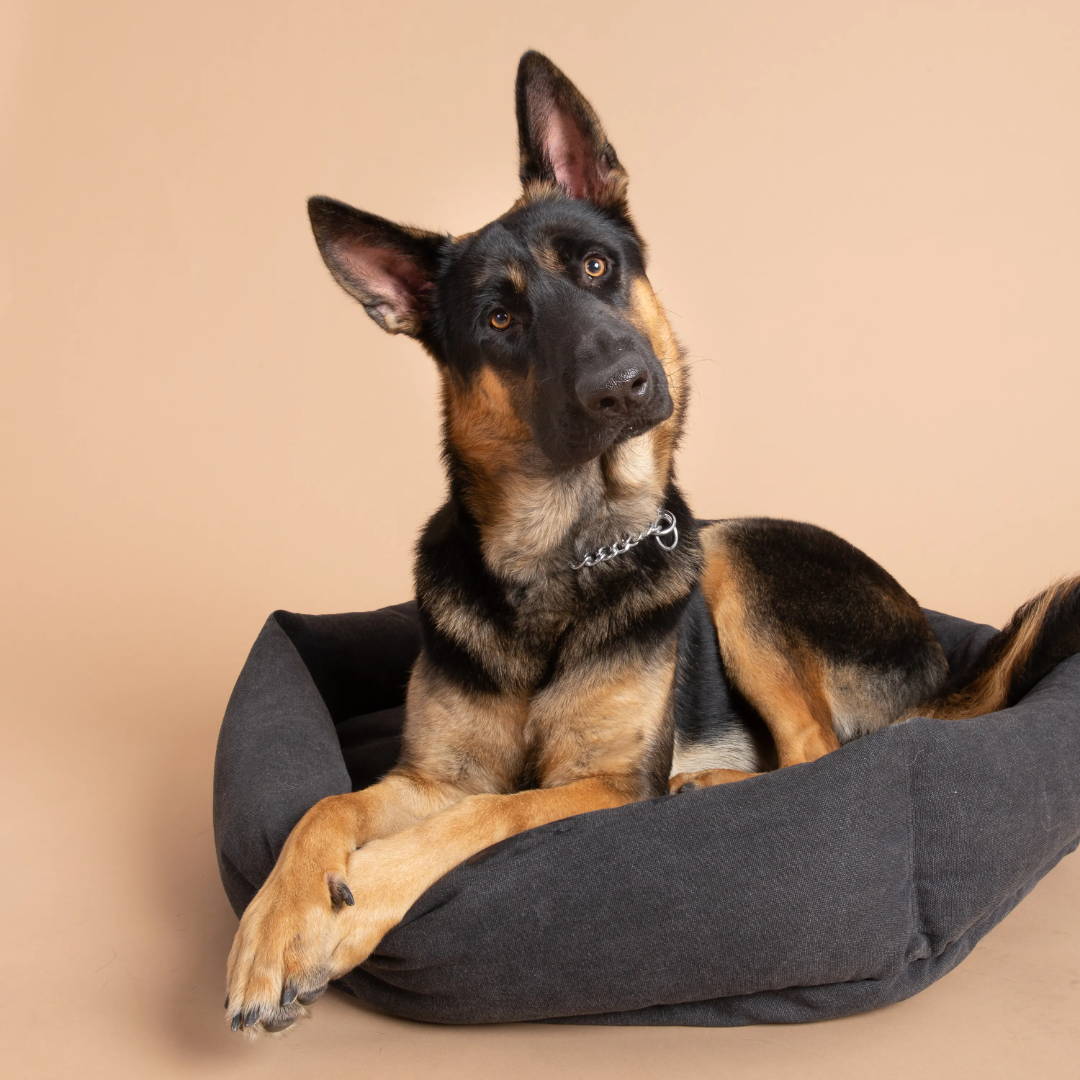 Handsome Bear's dad Luke used to intern for Velvet Hippo Co-Founder Jason's furniture company. Growing up, Luke had several German Shepherd rescues, so when it was time to expand the family with a furry family member Bear was a natural choice. Believe it or not, when we did Bear's photoshoot he was still a puppy. A very big 75-pound puppy. Wonder who we'll call when the XL size hex beds launch?
Bear is 75 pounds and prefers a size Large bed.
And that's our crew! Now the next time you're scrolling through our canvas hex beds or double-tapping your way through our Instagram feed, you'll know the models on a first-name basis. If you think your dog is Velvet Hippo model material, don't forget to tag @thevelvethippo in your photos for a chance to be featured, too!