We're Road-Testing Our Beds
Fall has arrived and with it comes our official departure on our next adventure: cross-country van life. We've temporarily closed our studio doors in Brooklyn, NY to set up shop in…well, a van!
With our pups in tow, we reached our first stop: the Outer Banks of North Carolina, where we're calling home for the next few weeks. To those not familiar, the Outer Banks are barrier islands off the coast of NC, filled with open beaches, state parks and even some shipwrecks you can dive to explore.
Essentially it's a dog's paradise for fun and adventure. Rasta and Lola absolutely love it here, especially hitting the beach.
But anyone who's brought their beloved friend to the beach can relate to this pain point: a wet, sandy dog. It's close to impossible for a dog to visit a beach and not get sandy.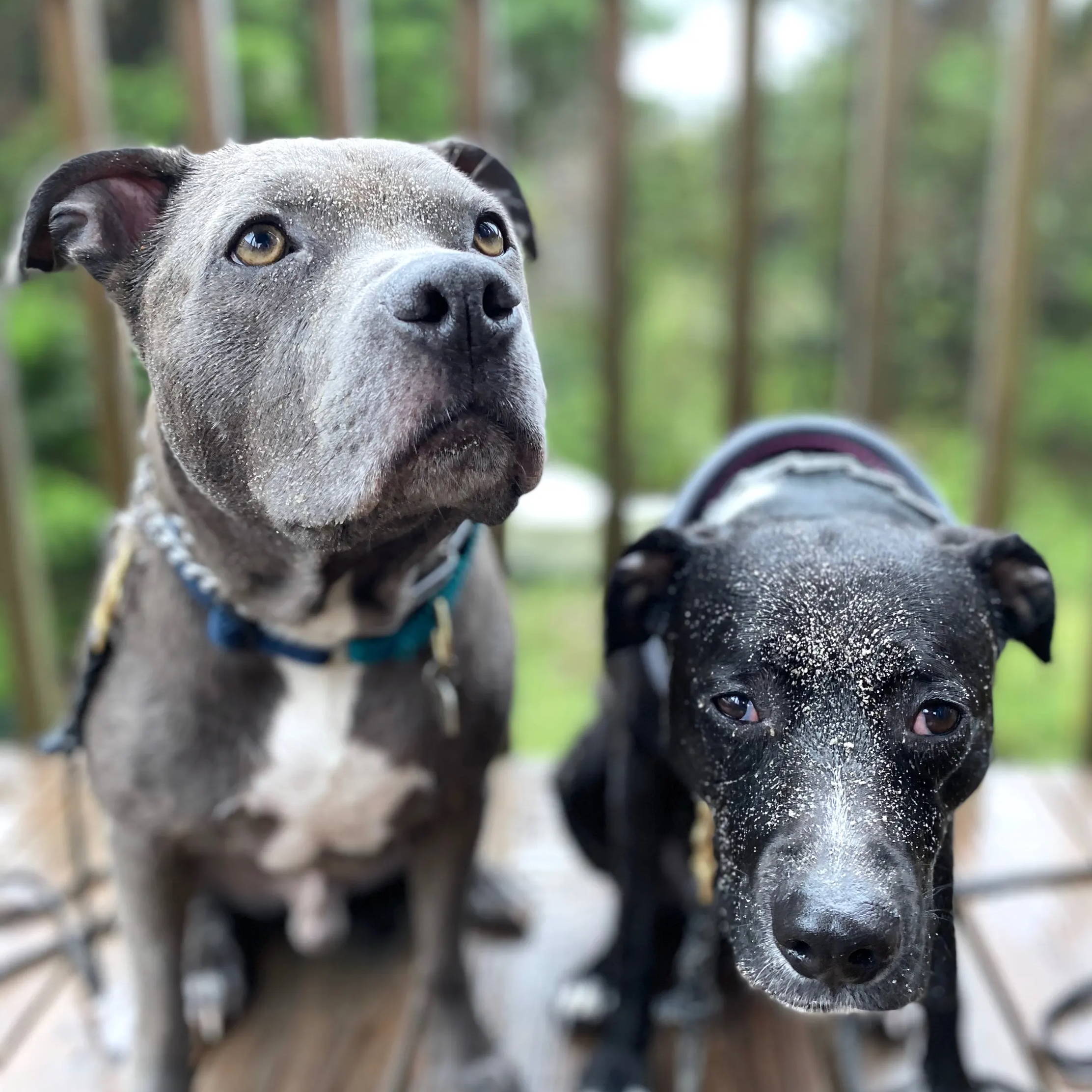 A DOG'S LOVE FOR SAND & DIRT MEANS WE MADE OUR BEDS WASHABLE

Sand, soot and saltwater are three things your dog is bound to bring back from the beach. For Rasta and Lola, the first place they want to go after a tiring beach visit are their beds. But even after a hose down and towel-off the beds can (and will) get dirty.
We understand that dogs don't wipe their paws before hopping into bed. That's why we made our beds easy to wash and keep clean. For a quick run-down on how to keep your dog's Velvet Hippo bed clean, check out these links below: