The Hidden Truth Behind Our Hidden Zipper
Dogs are not great at hiding their emotions. They might just be the most honest and open animals in the world. We've all seen videos of dogs feeling ashamed after getting into the trash or completely devouring their favorite toy. The looks on their faces tell the whole story of their emotions.
Those videos always tug at our heartstrings… Our pups are just so honest.
While dogs are really bad at hiding things, we're great at it. In fact, we've been hiding something important since the first bed we ever sold. Nothing to worry about, though. This is something that makes our beds special, and perfect for dogs.
THE ULTIMATE HIDDEN ZIPPER

Dogs love to chew. Early on, puppies chew to explore the world around them. Then comes teeth, and they may continue chewing to relieve pain. Older dogs often chew by instinct to keep their jaws strong and their teeth clean. For some, chewing stems from boredom, or it may be a coping mechanism to relieve anxiety or frustration.
Needless to say, chewing is simply part of our lives with dogs. We took that into consideration when designing our beds. Zippers are a common target for dogs who regularly chew, and that can mean we have to buy replacement covers or we are on the ever-constant quest for "heavy duty" and "chew proof" beds.
We knew this was no good. Not only does this destroy the bed, but it can harm your dog. Once a dog chews the zipper, there's a 99.9999% chance they will eat the zipper, too. (Okay, we technically made up this statistic, but we're confident it's a very high percentage.)
No matter what, you don't want one of these experiences...
(To be clear, none of these these are Velvet Hippo reviews!)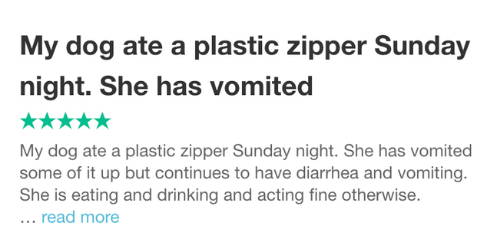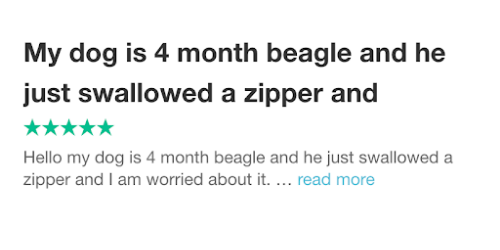 We can imagine coming home from work (or walking out of the bathroom after a shower), finding that our dog has chewed up the bed and the zipper is nowhere to be found. That's not a situation we want you to be in. No one wants the added worry or the vet bills.
So we decided to build a solution into our design.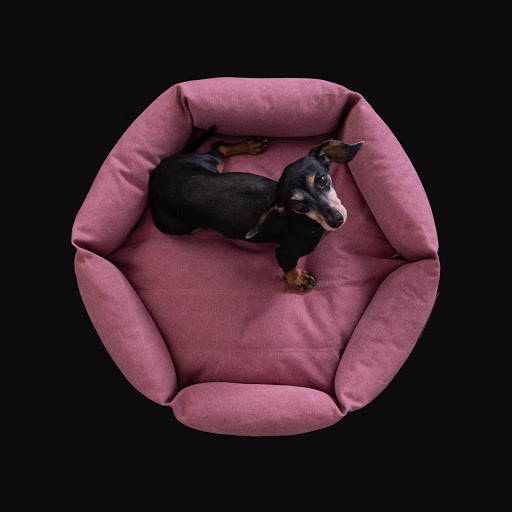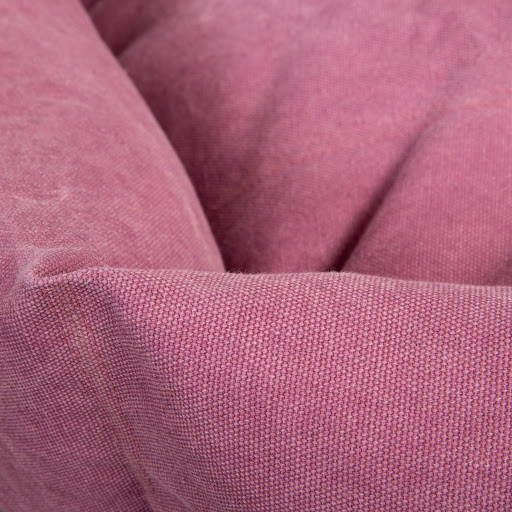 We use a sturdy, durable canvas material to cover our dog beds. After rigorous testing, we found the perfect textile blend that holds up exceptionally well to puppy scratches and everyday wear. Better yet, it looks beautiful and it stands up to repeat washing as well.
We knew we wanted to use pillow inserts as our "centerpiece." This makes washing the inserts or the cover so much easier. To secure the pillow inserts, we use a total of seven zippers. With that many zippers, we knew we had to be smart about how and where we placed them.
It's a simple thought, but it took some careful design to perfectly tuck away each zipper. By strategically placing each zipper out of sight, and by covering them with a flap of canvas, each of the seven zippers are nearly impossible for your dog to get too.
That's right. No more worrying about leaving your dogs home alone with their beds.
Our biggest zipper is on the bottom of the bed. And each of the smaller six zippers are hidden within the deep crease of the sides of our coveted hex shape. If you already have a Velvet Hippo bed at home, you should never see the zipper visible on top, where your dog rests. That means you have put the bed together incorrectly. (No worries! We've got a simple bed assembly tutorial for you to watch.)
There you have it. A simple, intentional design that keeps your dog safe. Now you know why we hid something so important.