Every pup is different, however we generally recommend the sizing below. If your pup is on the border of two sizes, think about their sleep style preference. If they like to spread and sprawl out, size up.
Small: For pups up to 25 lbs.

Medium: For pups up to 50 lbs.

Large: For pups up to 70 lbs.
We also have a few other helpful tools to help you assess the right size bed:
On each product page, there's a dropdown menu at the top of the main image. This allows you to toggle between different dog models on different size beds, so you can see a range of fits: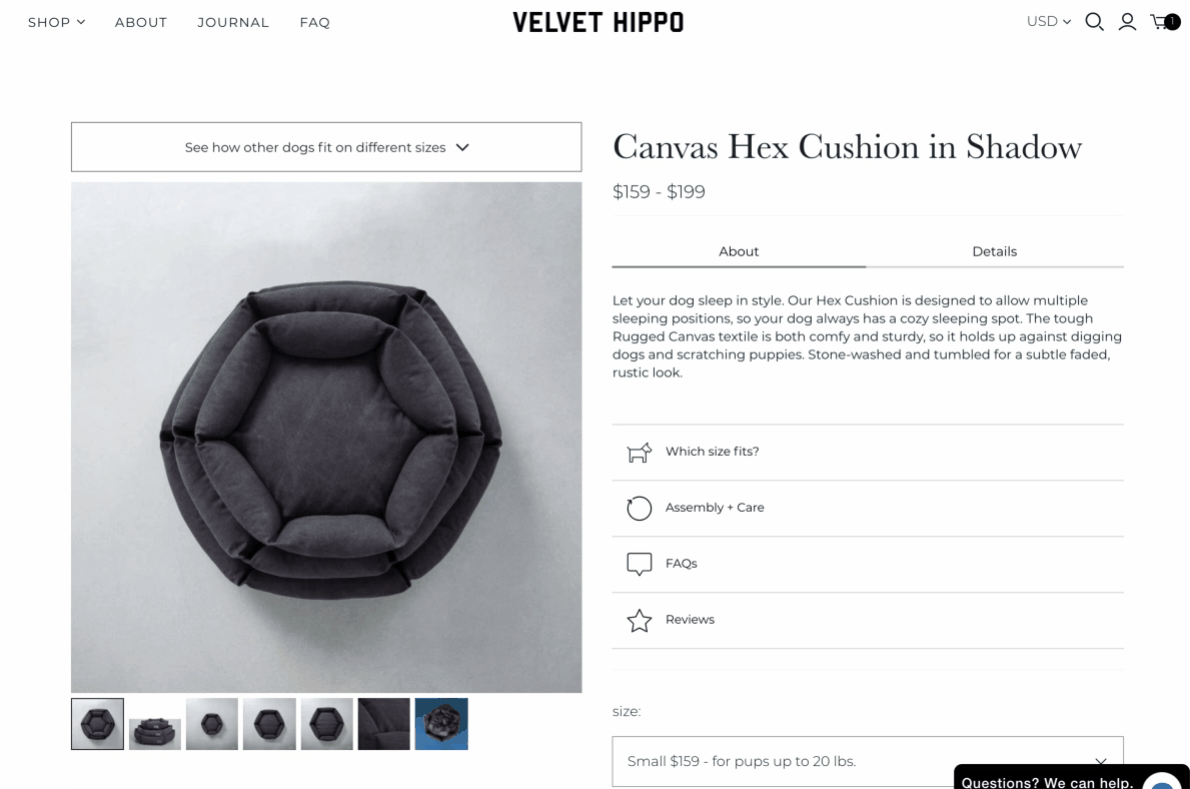 We also have detailed specs that outline the interior and exterior measurements of the hex bed. This is helpful if you're trying to get a better idea of space planning and how the bed will fit in your room: